the different waste management services offered by Wasteplan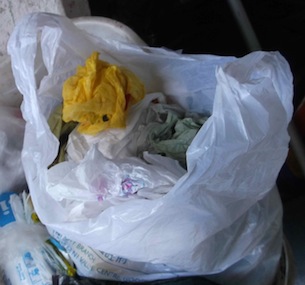 When I interviewed Tina Krynauw from WastePlan about their large scale waste management company and the services they offer, I found out some interesting detailed information about that could help me understand more of how recycling businesses survive and develop. 
WastePlan basically has three departments, event management, commercial and residential waste collection.
recycling services at large events like road races
WastePlan do the waste management for events like the Two Oceans Marathon "the world's most beautiful marathon", the Pick n Pay Cycle Tour, the Gauteng Airshow, and smaller events. They help the event management teams to plan for waste management, and help provide bins, so that visitors know it's a green event and WastePlan having their name on all these events is good for publicity and spreads awareness of recycling.

industrial and commercial waste management systems
The commercial recycling is their core business, and they do malls, hotels, offices, factories and universities and teach them about waste separation. This is the most profitable and the clients pay WastePlan for their waste management systems.

residential waste services
The residential service they offer is to areas earmarked by the city, for which companies can tender. WastePlan has three areas they service: Helderberg, part of the Northern Suburbs, Atlantic Seaboard and Greenpoint. The city pays WastePlan so that they can offer the service to residents without any extra charge, and teach them about waste separation.

managing the city's recycle center at kraaifontein
They also manage one of the city's recycling facilities, that at Kraaifontein. WastePlan do not deal with organic or medical waste, because they are not licensed to do this. They rather send clients directly to people who do.

information about licenses and transport
Tina gave me this tip. For more information on waste transport, licenses and legislation you can approach the Waste Management and Recycling Interest Group, WIMRIG, and for more information on organic recycling opportunities to Green Cape. Regarding the development of very small enterprises, and the amelioration of poverty, she feels growing food from recycled waste and exchanging produce could take on in a big way. Soil for Life offer a course on recycling and growing vegetables for a family of four on land the size of a door, using well thought out companion planting and it would be a good idea to recruit homeless people and train them in these methods.

I am very grateful to WastePlan for this fascinating insight into their operations and the glimpses it has given me of how the sector works in this city. I hope it proves useful reading with pointers on business ideas, and possibilities for further research. For me, it makes a fascinating addition to what I've learned about how waste is dealt with globally, and if you haven't watched it yet I recommend the national geographic television series Trashopolis.
I will be doing an interview with people who work on a different scale, the owners of a starter business doing very low cost residential recycling under the page on the TUFCO gathering. I also have some other remarks on things that are missing in our state run recycling industry in Cape Town which could be remedied by private individuals, both large and small scale operations. At this stage and in the foreseeable future it seems to be a form of processing where raw materials aren't in short supply ! 
Restore Nature Newsletter 
I've been writing for four years now and I would love to hear from you
Please let me know if you have any questions, comments or stories to share on gardening, permaculture, regenerative agriculture, food forests, natural gardening, do nothing gardening, observations about pests and diseases, foraging, dealing with and using weeds constructively, composting and going offgrid.
------
home page for green links and ideas
------
everything can be recycled ! links on recycling
------
The recycle business Wasteplan and some advice to small businesses that want to grow