Pond building album two
Pond building album two will take you through putting in the liner of the pond. The heavy duty PVC liner was made by a company which makes liners for farm dams. They come in blue and black.

The liner was the single most expensive item in the pond building operation thus far. However, other things like sand, cement, stone, masonry labor and hiring the concrete mixer added up in increments to more than this. The liner was not expensive compared to the cost of building a storage tank lined with gunite or fiber glass. All in all we are at about ten thousand rand at the moment, that is for just under nine cubic meters of extra liters water storage.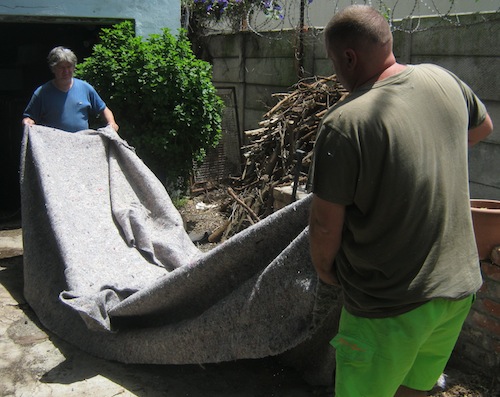 Marc and Stephan lay out underfelt to cut the base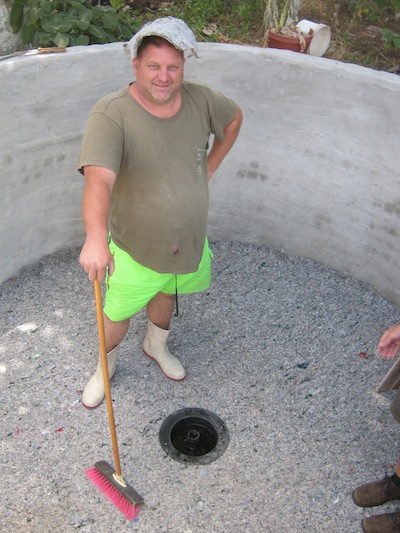 a tailor made base !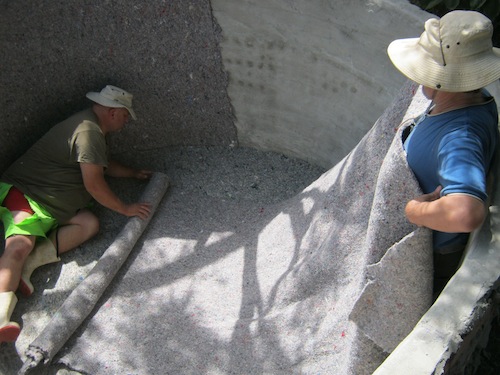 rolling the sides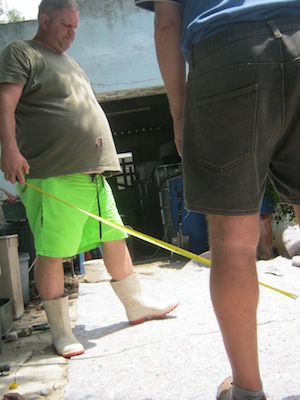 measuring the sides
glueing bottom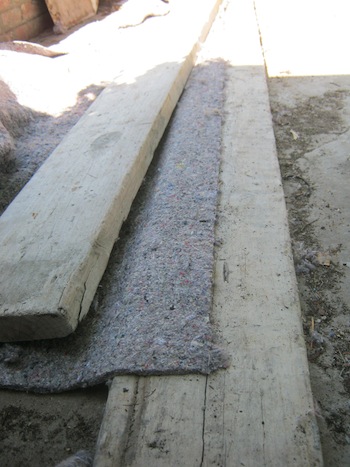 cutting board and ruler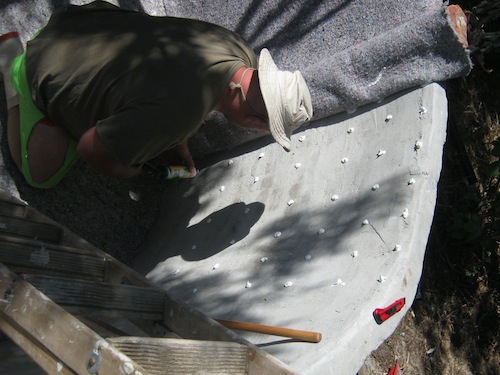 gluing the top
Stephan leaves to fetch the liner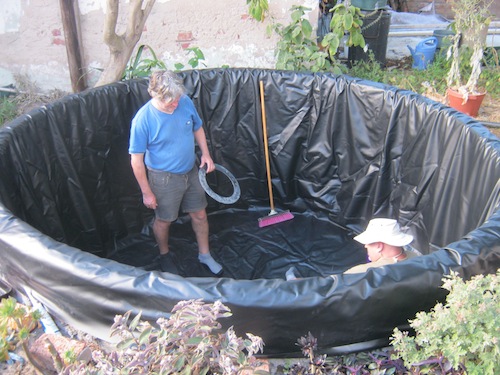 PVC pond liner is in, Marc cuts a hole smaller than the bottom drain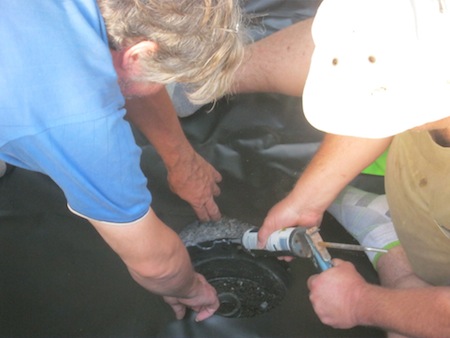 glueing the liner edge lying on bottom drain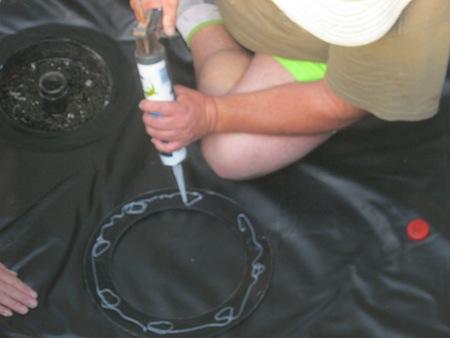 glueing top plate placed on top of liner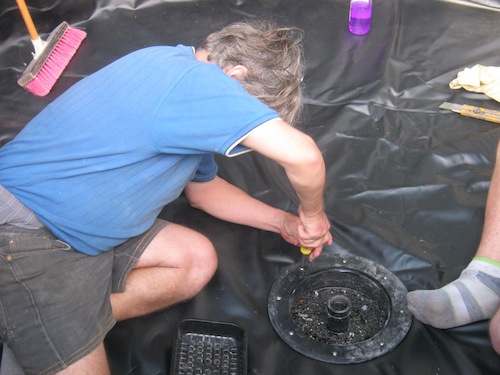 screwing down top plate holding liner
The liner is in. For the next phase linking up the plumbing, see pond building album three.
---
---
------
home page for tons of links on natural gardening
------
linking page to lots of info on saving water
Restore Nature Newsletter 
I've been writing for four years now and I would love to hear from you
Please let me know if you have any questions, comments or stories to share on gardening, permaculture, regenerative agriculture, food forests, natural gardening, do nothing gardening, observations about pests and diseases, foraging, dealing with and using weeds constructively, composting and going offgrid.
Ask us ?
If you have any questions please let us know !