Making laundry soap with potassium hydroxide

Oct 12, 2020.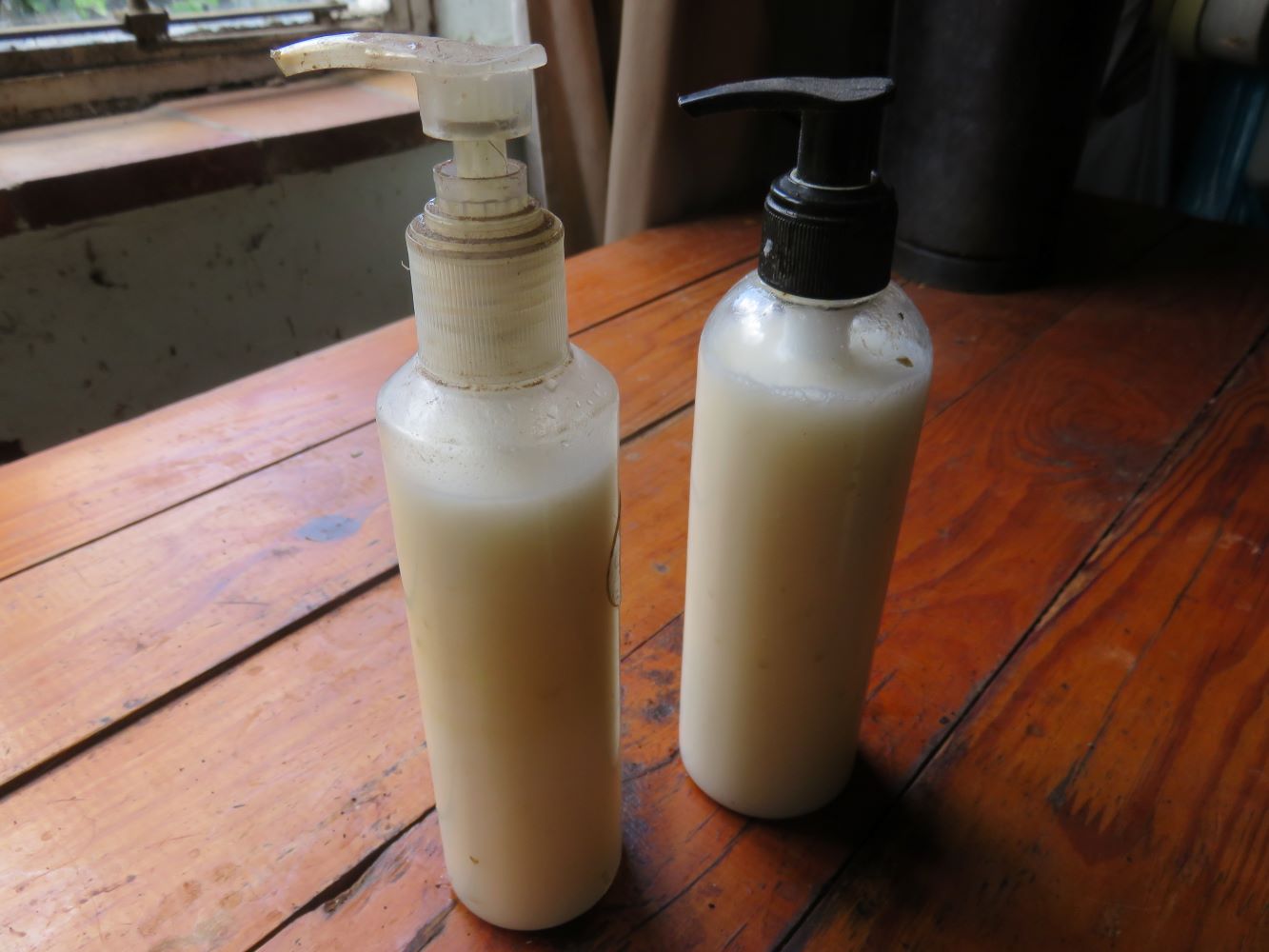 Regenerative gardening activity
5

If you are using grey water to irrigate the garden, cut down on detergents and chemicals. Use vinegar to wipe down and disinfect surfaces and use potash based soaps for the laundry and dishes.
Using standard brands of soap made with sodium based lye will cause a gradual sodium build up in your soil. In ten years this can make your vegetable bed or orchard soils infertile. Bleaches and disinfectants in your grey water will kill your soil life immediately if you are putting grey water on the garden.

Instead of sodium based soap for laundry and dishes make potash based liquid soap. Used on your garden it will protect your soil and be regenerative. Note that potash soap is not universally environmentally friendly. It depends on context. If your grey water gets into open water ways the potash soap is such a good fertilizer that it creates algal blooms that absorb enough oxygen to kill other aquatic life. Not environmentally friendly in rivers, lakes and oceans !
I made potash soap this weekend and wrote a page to explain how, with a recipe and links to four videos of how the mass looks at  approximately ten minutes, forty five minutes, seventy minutes and ninety minutes. It sounds like a lot of time, but the thick soap in the storage bottle lasts me a good six months, and I could just have stopped at sixty minutes. Here is the article and recipe: https://www.greenidiom.com/potash-soap.html
------
home page for links to all topics I've written on in regenerative and restorative gardening
------
The greenidiom regenerative gardening blog
------
------
Restore Nature Newsletter 
I've been writing for four years now and I would love to hear from you
Please let me know if you have any questions, comments or stories to share on gardening, permaculture, regenerative agriculture, food forests, natural gardening, do nothing gardening, observations about pests and diseases, foraging, dealing with and using weeds constructively, composting and going offgrid.