Planting biodiversity and resilience with highly diverse cover crop seed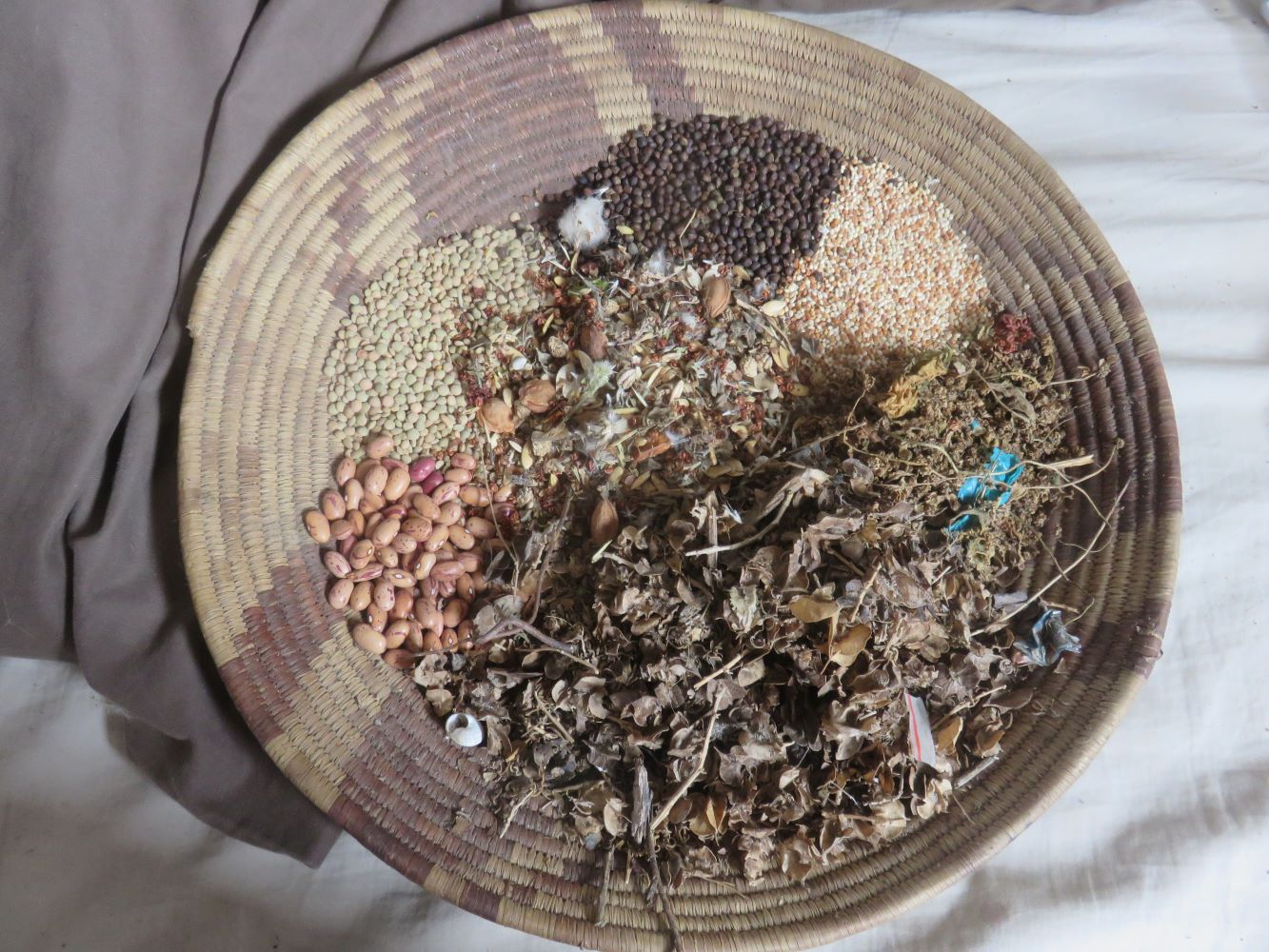 A thirty species cover crop seed mix I made at next to no cost
In regenerative gardening its good to use highly diverse cover crop seed. I'll explain why.
Total plant cover
To adhere to the regenerative gardening principles, based on regenerative agriculture principles, we need to keep the soil covered at all times. The best cover is living plants rather than dead mulches. Mulches do put some organic matter in the soil as they decay, on the surface mainly, but in time they oxidize completely, or burn away. On the other hand plants keep growing and pumping sugars from photosynthesis into the ground to feed the life in the soil, and this reaches deeper soil horizons than mulches. A useful way to keep the ground covered with plants is to use cover crops. That is understory, or low plant growth from the direct sowing of seed. A cover crop need not be a food crop, its main purpose is to nurture soil, but it can be edible, useful or beautiful.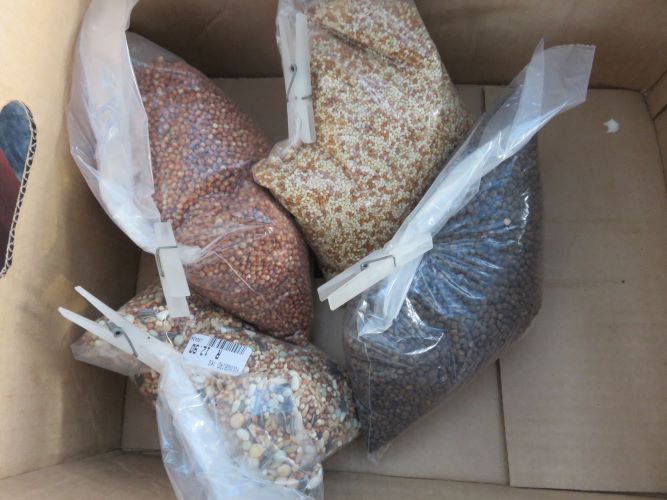 My first collection of cover crop seed from a pet shop
Diversity
The diversity of the cover crop seed is good. I've come a long way since my first article on cover crops where I made a mix of four agricultural seeds I had bought as bird seed from a pet food store. I even sowed them individually rather than mixing them.
Something that first showed me the strength of diversity was reading on the human gut microbiome. In ecosystems, be they in the gut or in the plants in your garden, diversity creates resilience. Its almost a universal rule. It does this by establishing a kind of balance that keeps 'invaders' in check, which in the case of the human gut would be a pathogenic infection, and in the garden would be some plant that tends to take over. Diversity is one of the levers used when gardeners create pathogen suppressing soils in their gardens. There we are dealing with diversity in the soil's microbiome, supplied by added ferments and manures and woody material to encourage mycelium.
Since doing the advocacy course at Kiss the Ground, the importance of diversity really came home to me. The new angle which came into sharp focus was that diverse planting supports a more diverse soil microbiome, as every plant has its own ecosystem. This greater microbial diversity brings greater allover nutrient availability, thus healthier plants and stronger photosynthesis, and therefore more sugars in the soil exudates of the plant's roots, and a feedback loop that creates a virtuous cycle of increased soil quality and carbon sequestration in the soil.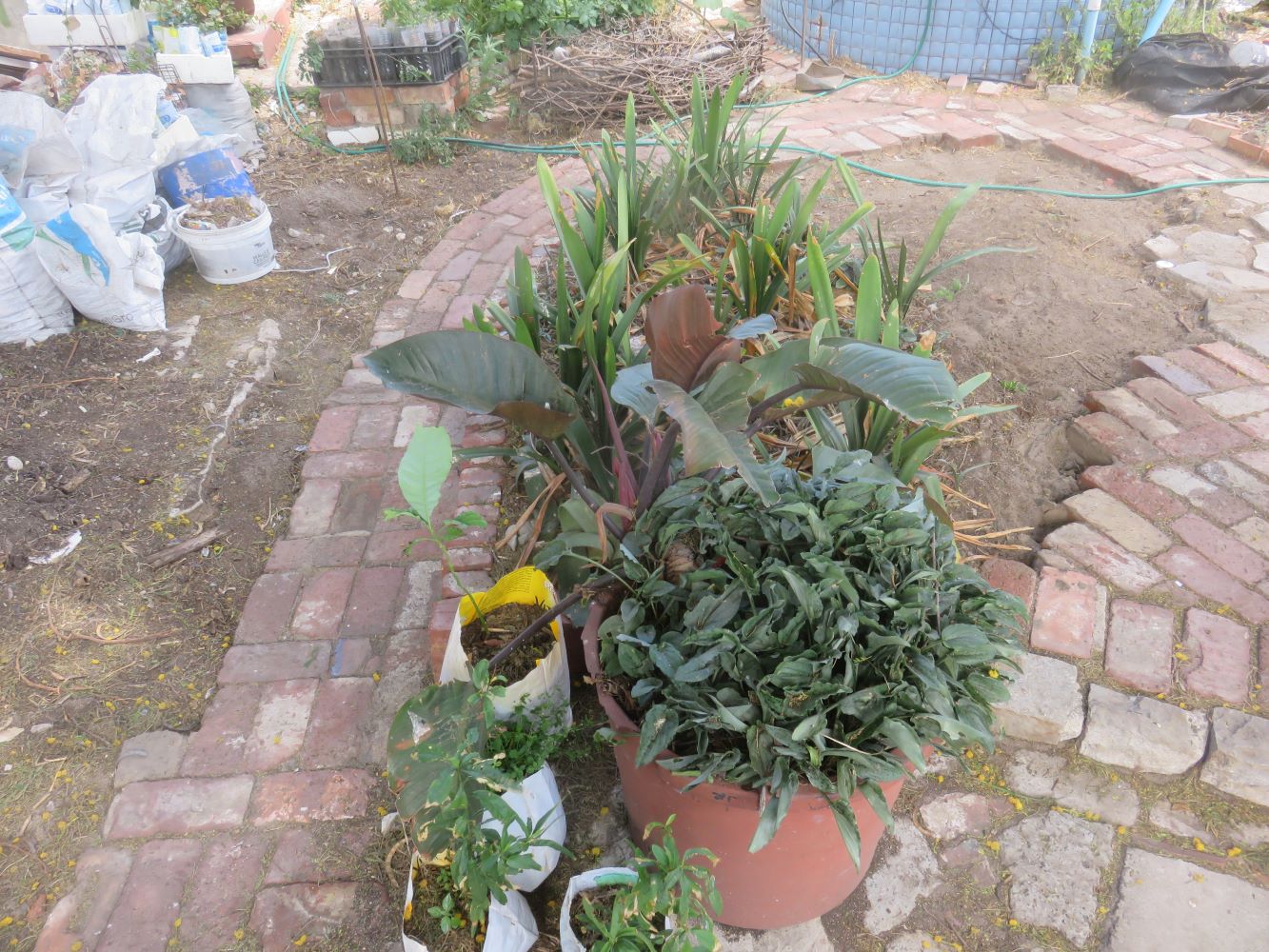 The area where nothing would grow
After the Kiss the Ground course I stopped thinking that paving large areas of the garden where 'nothing grew' under big trees, and mulching the rest was good enough. I decided to get more plant cover. I began collecting seeds for my cover crops and I lifted any unnecessary paving. I protected the area for a few weeks with netting held down by bricks. After a few months the places where 'nothing grew' for decades were a luxuriant medley of foliage, most of which is edible. It is one of the most resounding successes of my regenerative gardening experiment.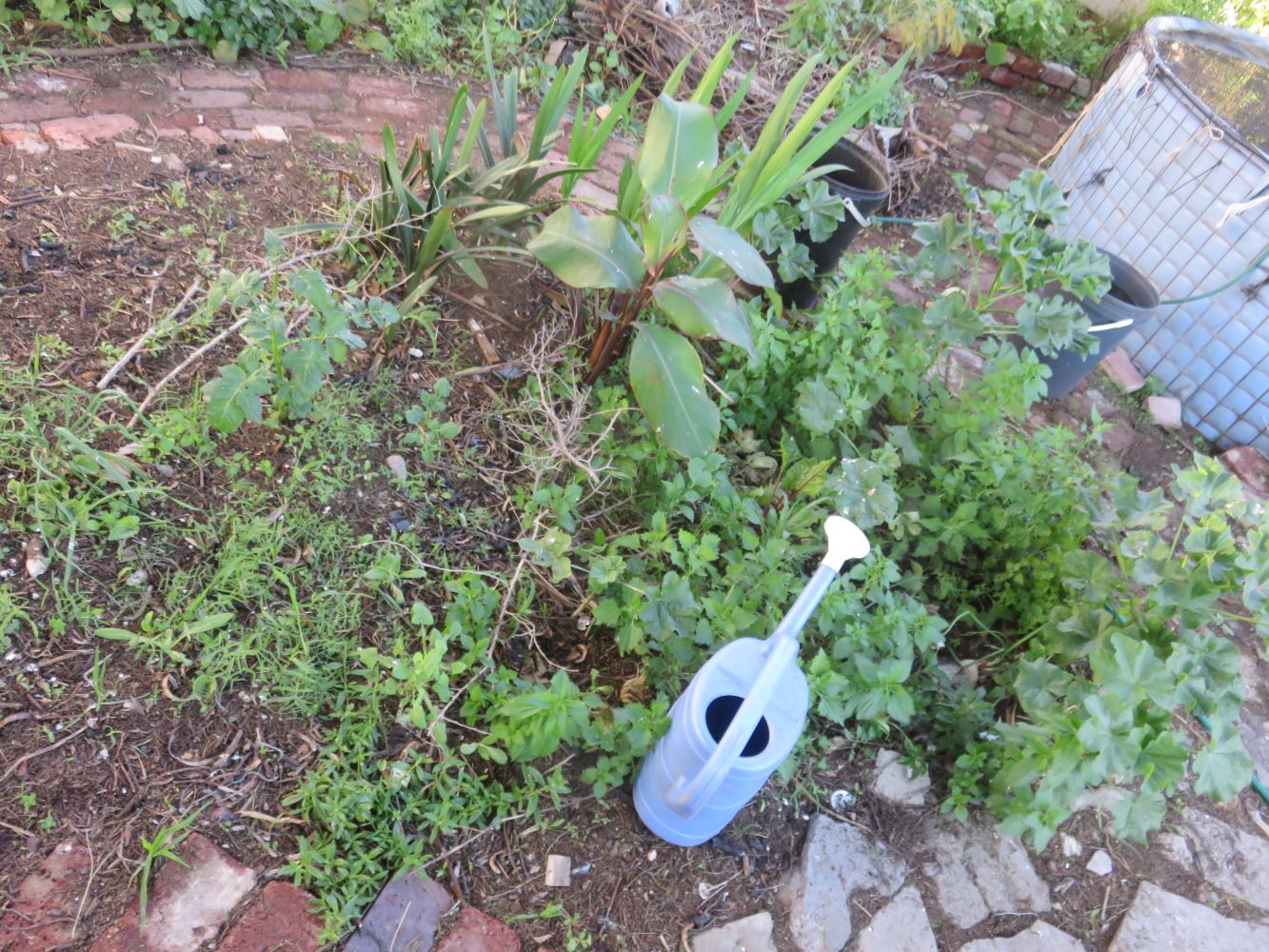 A few weeks after sowing, we see maybe... something can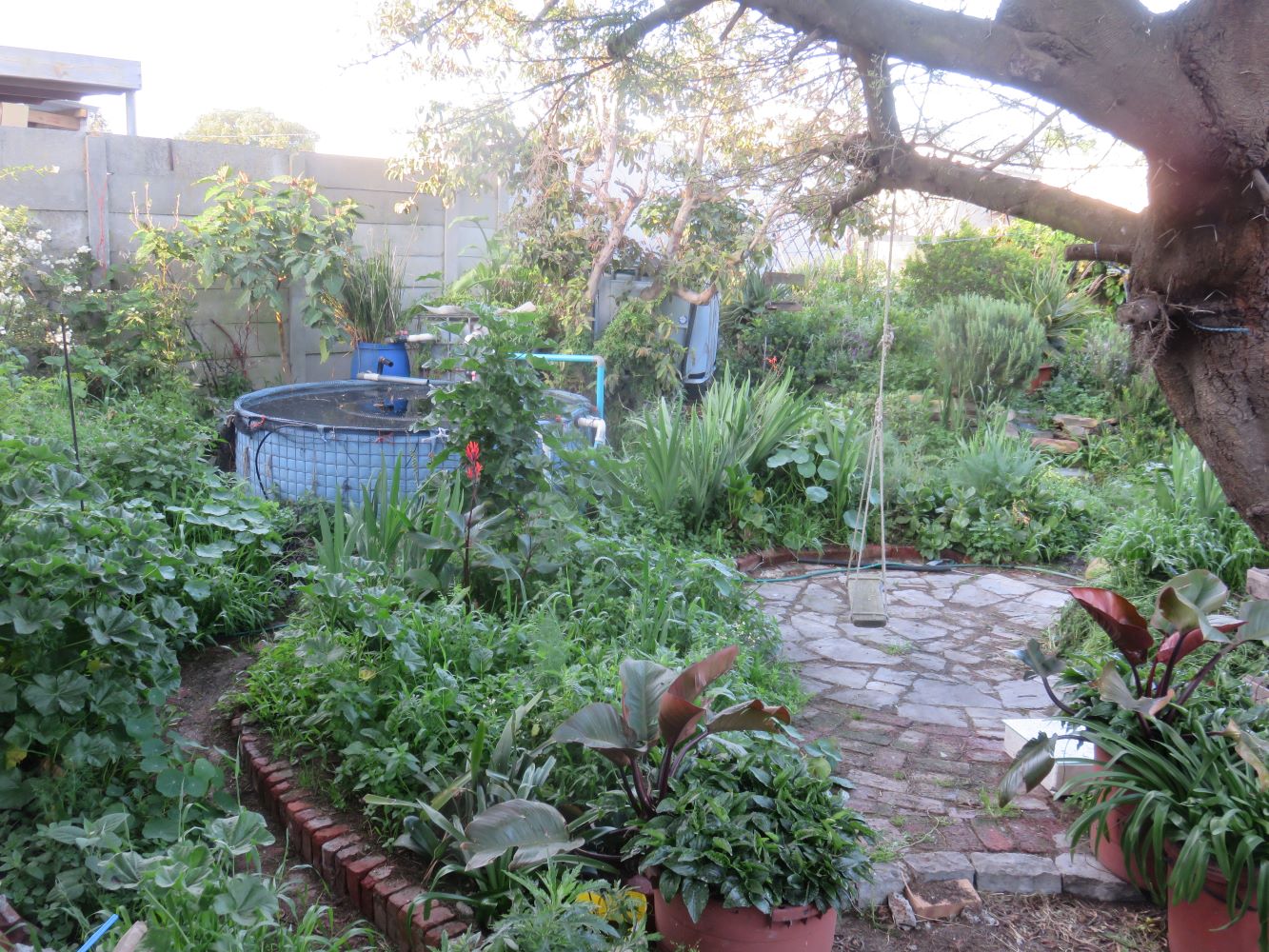 A few months later, unrecognizable delight to the eye
Sourcing cover crop seed
The places where I got the seeds for the multi-species cover crops were very varied. To spare words I will just post a table of where I got them, and which plants germinated in this type of situation. Some plants like mustard and Tetragonia decumbens didn't do well, where they do fabulously in seed trays.
Cover crop seed list
with origin and amount of seed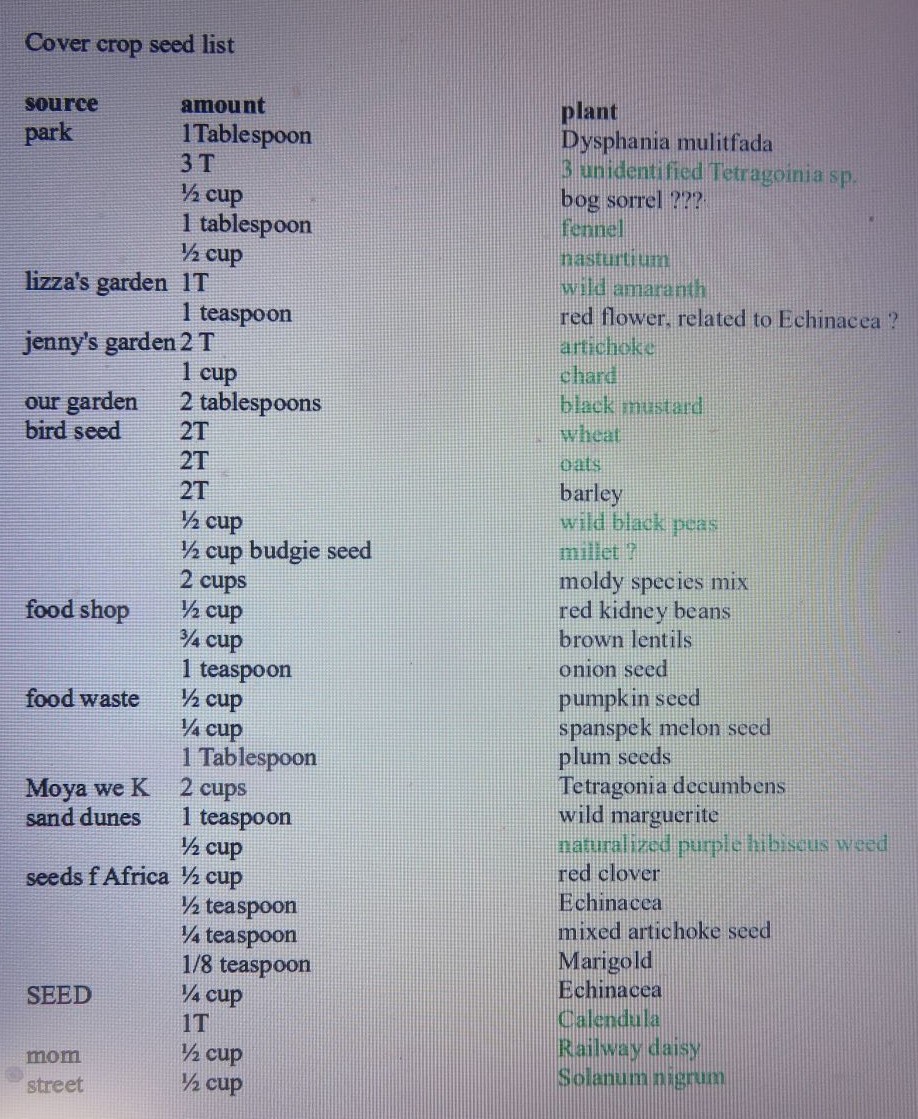 My seed list. Everyone's will be different. Successful germinations are colored green.
Selecting cover crop seed
There are several things to think about when selecting cover crop seed. As you can see from the list, diversity is key, as is a diversity of origins for the seed. Every place will have a different soil microbiome. You want to bring in as much microbial life as possible and let it fight it out in your garden till a dynamic equilibrium is achieved. Don't regret the losses, they will be heavy.

The big five !
There is another important selection principle. Regenerative farmers have found that a mix of five seed categories produces the most successful soil regeneration by cover crops. If one is missing it is a lot less effective. Apparently these groups of plants have chemistry in their roots that talks across the differences and augments growth.
These five plant groups are grasses, cereals, legumes, chenopods and brassicas. The first three are self explanatory. Chenopods fall under the large amaranth family and include amaranths, beets, chard and spinach. Brassicas include cabbage types and mustard.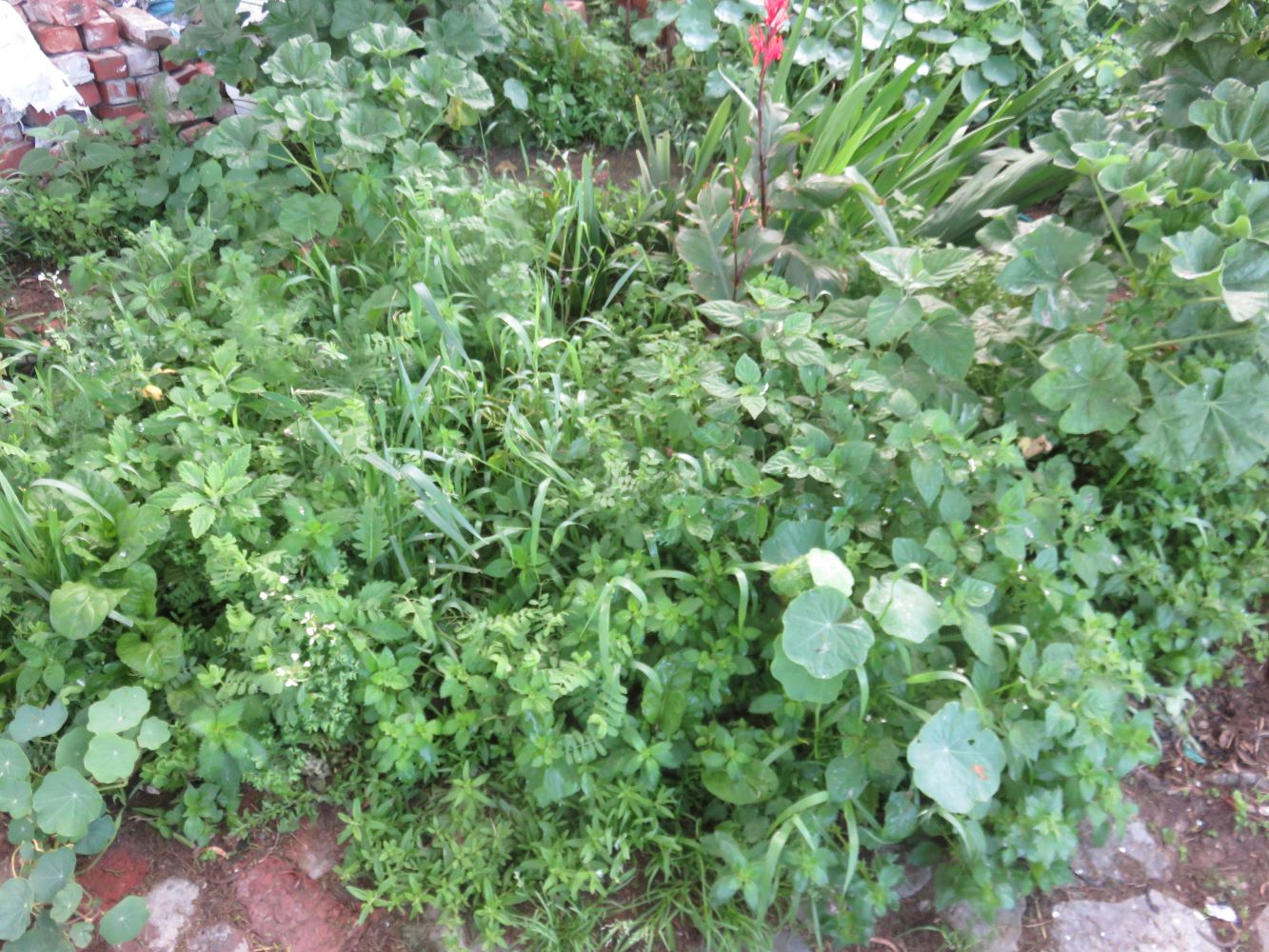 The area where nothing grew for decades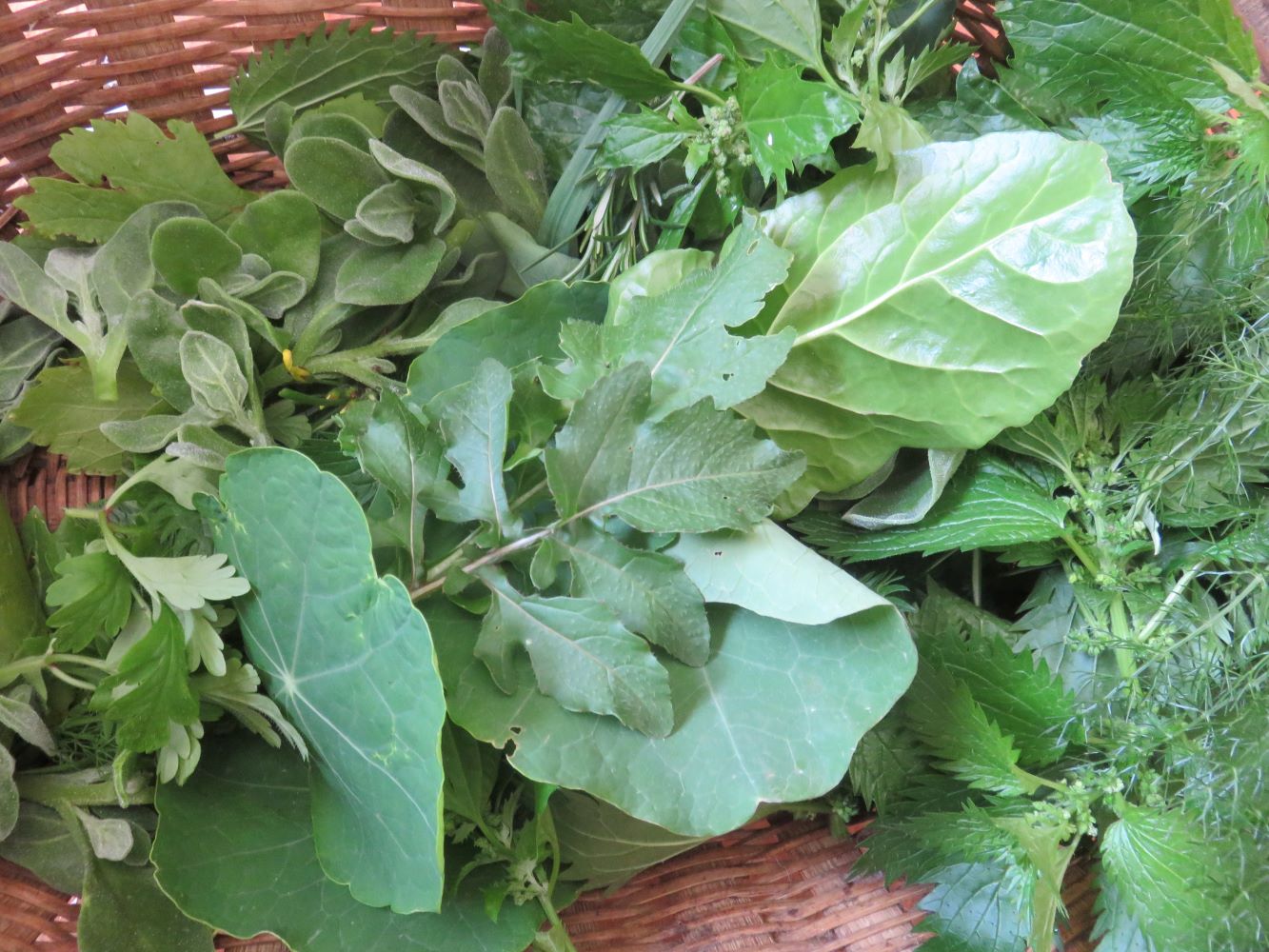 .....has become my food basket
------
home page with links to all the topics in regenerative gardening that I've researched and written on

------
Saving our soil heading for links to other articles on soil and fertility

------

The greenidiom regenerative gardening blog
------
------
all inclusive website blog, recent posts
Restore Nature Newsletter 
I've been writing for four years now and I would love to hear from you
Please let me know if you have any questions, comments or stories to share on gardening, permaculture, regenerative agriculture, food forests, natural gardening, do nothing gardening, observations about pests and diseases, foraging, dealing with and using weeds constructively, composting and going offgrid.