Ferrocement Album Day 1


preparing the base

Guerilla House are branching out into ferrocement water storage tanks. This was their first workshop, and they managed to raise money for materials with crowdfunding 


and are producing a booklet for the funders. I was privileged to be there on day one to prepare the base which is vital for creating a stable tank, as they are heavy when filled with water. Unfortunately I had to leave just when the cement was being prepared for casting as I had to attend an Afforest seminar (about building tiny urban forests) and I missed something really exciting, but you can see the pictures on Guerilla House's facebook page including one with me shedding sparks while using power tools... not to be missed !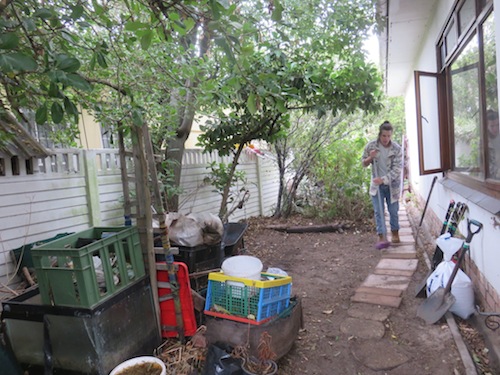 Josh sweeps the site which is shady and close to the house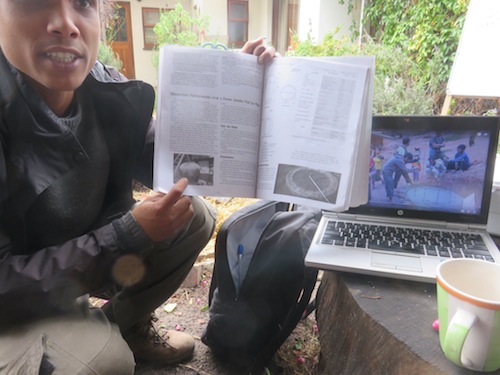 Imraan prepares us with an outline of the process and some references on the amazing forms that ferrocement tanks can take
Preparing the base of the tank
position centre peg and attach rope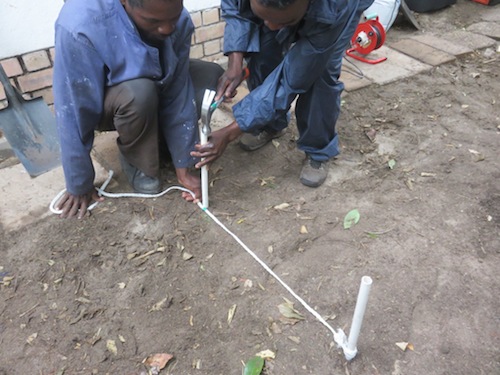 Elias and Kingsley peg circle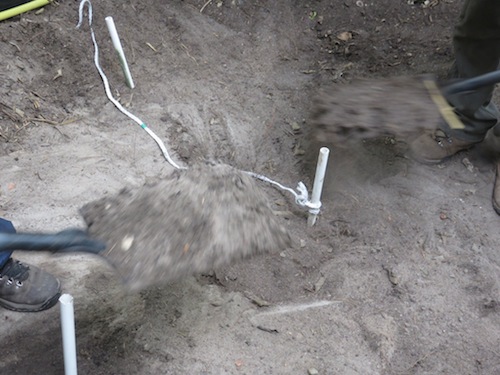 back fill soft areas with lots of earth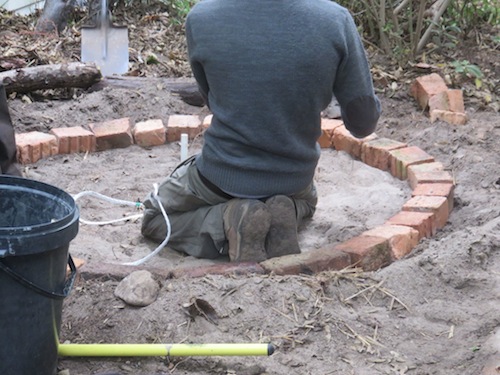 neaten up and remove pegs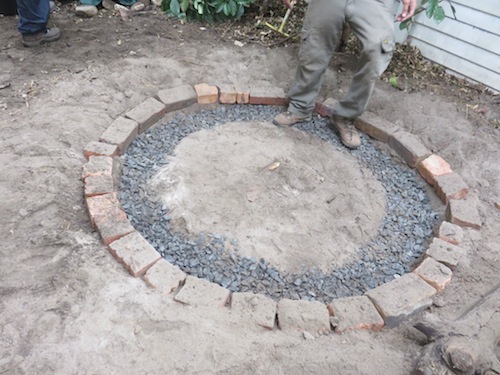 stomp everything down firmly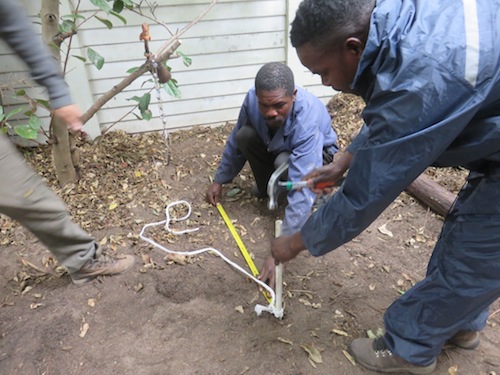 hammer in the peg in right position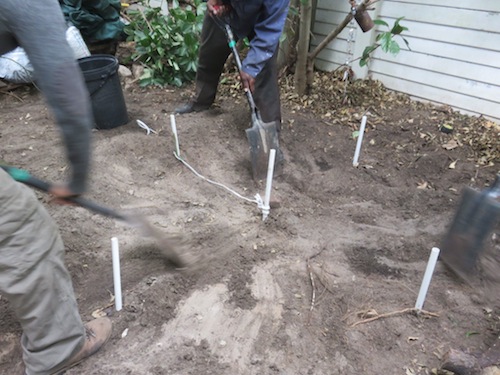 remove all loose, soft soil in circle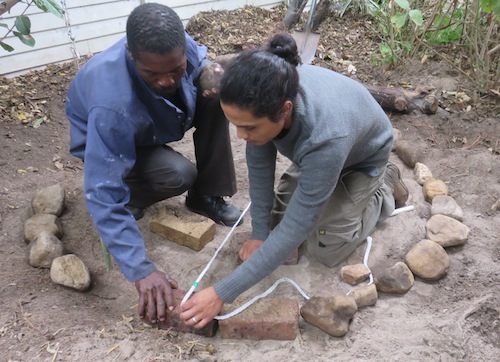 place the stones on the mark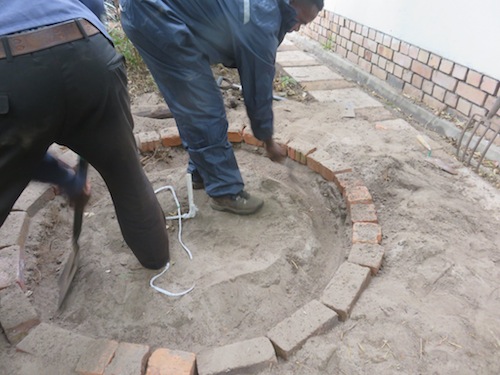 dig a trench round perimeter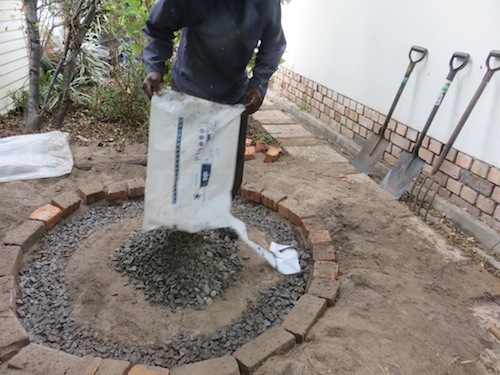 then cover the centre with stone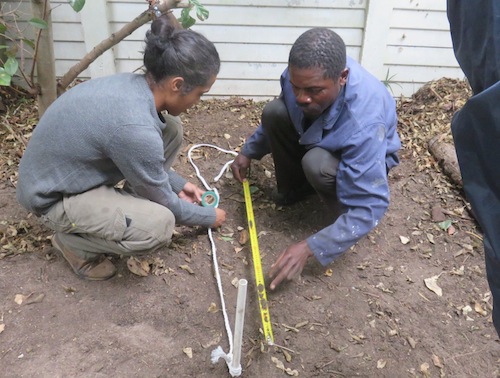 mark tank radius on rope with colour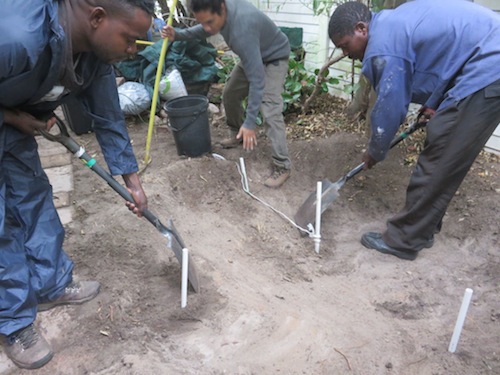 dig out any soft spots in the floor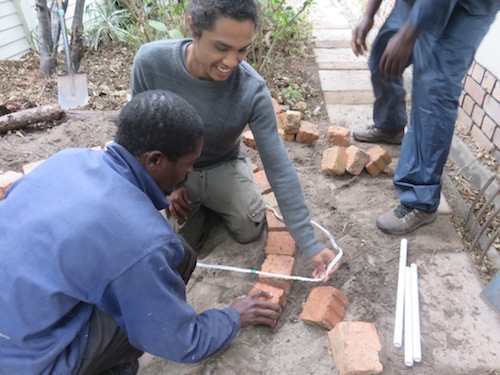 to draw a brick or stone circle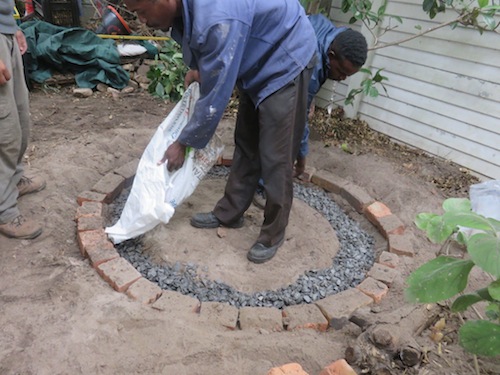 Elias neatly fills stone in trench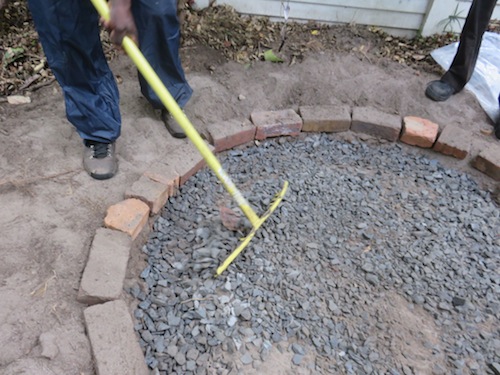 rake the circle flat and stomp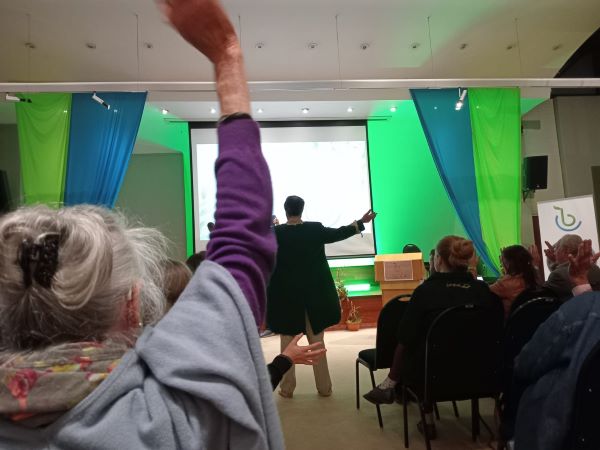 Puppy admires our handiwork, clearly missing being included
---
---
Preparing the reinforcing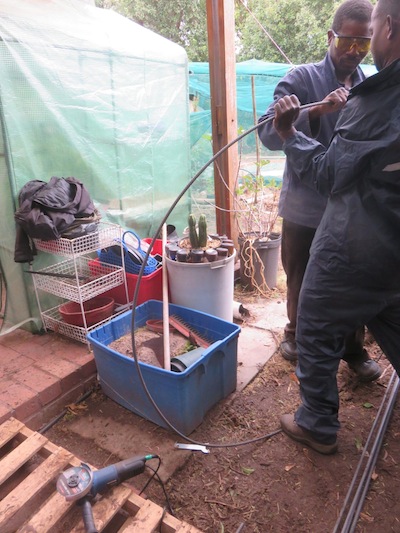 measure the lengths of bar

bend and tie circle ends

use bar bending tools

cut cross, circles, verticals

adjust curves in situ

lay bottom drain under grid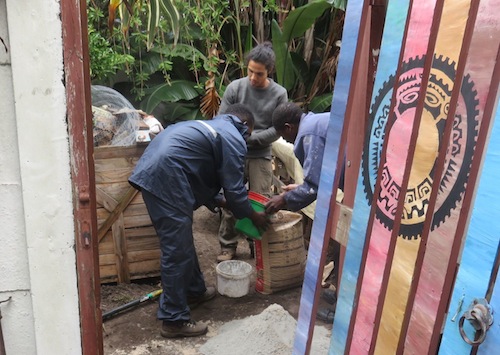 mix cement, sand and stone for casting the base
---
---
------
home page for lots of ideas on green living and natural gardening
------
water conserving systems in the garden
------
ferrocement album day 2-5 building the tank walls