Am I really regenerative ?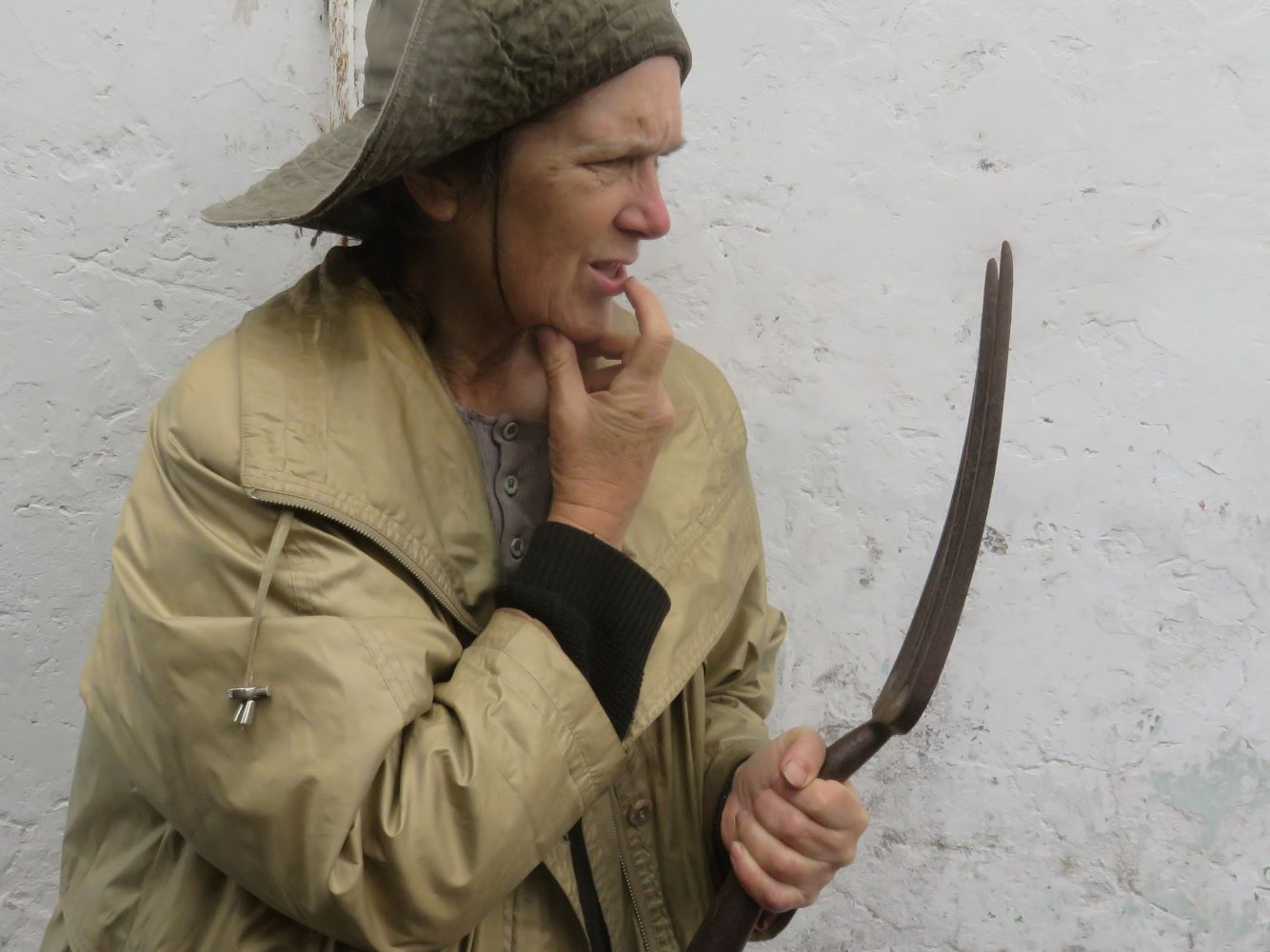 Am I really really regenerative ?
After years of horticulture, organic and permaculture gardening learning processes, growing up with a botanical activist and gardening since the age of eleven, the regenerative perspective on gardening changed my life and really taught me something new that none of those other fields brought.
I was given the chance to do Soil Advocacy with Kiss the Ground and that is where it happened. The essence of regeneration is a science based way of doing things that creates thriving soil life and soil health, and that will save the planet. But what does that really mean, and how do you do it ? I have been given this advocacy task, but the more I try to explain regenerative approaches in a nutshell to others, the more I can feel myself just putting people off with too much information.
There is one easy way to understand this fast, and that is to look under your feet. To test whether you are regenerative or not, lets do a test of your level of focus on soil life. Take a camera and go into your garden, and focus the camera on your soil, and photograph it. What can you see ?
Trick question. If you can photograph your soil then that area of the garden is not regenerating, not at present. At present it is busy degrading. If its nearly your whole garden, you may just be a danger to the environment and future food security. It is the one, simple giveaway, and the solution is really easy to get your hands on. If you are regenerative, all your soil will be covered, all the time. If you have a lot of naked soil because you are busy building a system, that is fine, but you are not going to start regenerating until that soil is covered.
But what may you ask are the consequences of visible soil ? Surely it can't be that bad ! ?
The answer is that it has terrible consequences, that are invisible at first, decimating microscopic life, and visible thereafter, as the loss of microbes destroys your soil structure and leads to soil loss. I've shared a post in the facebook group I admin 'urban mini-forest' showing the difference in soil temperatures between naked and covered soil. It is huge, and its enough to sterilize naked soil. Leaving soil naked is a technique for sterilizing soil called 'solarization' in the horticulture industry.
Don't feel bad if you have naked soil, I was watching a Geoff Lawton movie today and what I saw made me want to cry. He has taught me so much, but he himself seems not to practice the lore of Gabe Brown or anyone like that and the consequence is large areas of dry pasture with very short grass. His farm does store a lot of water in the sub soil. Perhaps he could store more if he extended some of the principles used in his wonderful food forests into the pasture and vegetable garden.
If your garden produces damaged soil it has nothing on local farms. On a trip recently past Elgin I was shocked by the naked earth policy of Southern Cross vineyards. I'm not too sure about the Elgin apple orchards and Paul Cluver. Some of the vineyards and orchards were bare and some were not and I couldn't work out who owned them. What I did notice is that where there was ground cover there was obvious abundance. The fields just look different, and more alive and healthy. Beyond that came the rolling hills of the Overberg and miles and miles of devastation to grow wheat. In the form of that bland fluffy white Bokomo bread it is one of the foods that at this moment is making probably a million Capetonians sick and is going to shorten their lives. For this we have lost 98 % of the natural plant cover in the region and exposed the soil to the baking sun, the driving winds, ploughing and chemicals.

I'm not just banging on because its a principle of regenerative gardening and I like rules. Its something I've observed for fifty years, that naked soil doesn't make for healthy plants or make plant survival easier. I wrote about it long before I discovered permaculture or regenerative agriculture. Before I discovered these I merely cited two old gardeners I knew who both told me, don't pull up weeds unless you have something to replace them immediately. They confirmed a universal truth you will see everywhere around you once you focus on this. Kiss the Ground says 'naked soil is dying soil'. That is about it. I heard from them how destructive heat and sun exposure, even for a few hours, are to topsoil and how naked soil is helping to cause the soil loss of tons per hectare per year that will land the world in a dire situation of hunger by 2050.
Regeneration science made everything I'd observed make sense. All gardeners know deep inside that naked soil is bad because they have visual experience.  Now they can breathe a sigh of relief and stop all that double digging and weeding. Its actually terribly destructive.
When we buy organic, we adjust expectations of perfection. Organic fruit is flawed. Should it not be so for regenerative food too. We need to ask if large root vegetables, for example, are really necessary in the greater scheme of things ?

------
home page for links to all my topics on regenerative and restorative gardening techniques
------
greenidiom's regenerative gardening blog
------
------
Restore Nature Newsletter 
I've been writing for four years now and I would love to hear from you
Please let me know if you have any questions, comments or stories to share on gardening, permaculture, regenerative agriculture, food forests, natural gardening, do nothing gardening, observations about pests and diseases, foraging, dealing with and using weeds constructively, composting and going offgrid.