more on acorn germination results
by caro
(cape town)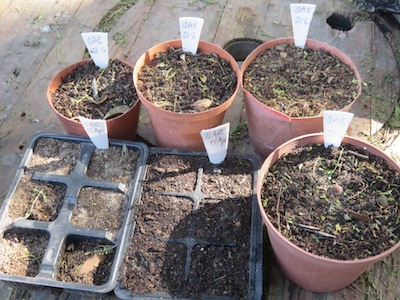 The empty propagation containers... or are they ?
More pictures, and perhaps an explanation for this snap happy mood ?


The empty empty six-packs, the desolate litre pots
and then... does any other gardener get an oxytocin rush from this prickly little squirrel eared green thing ? or is my attachment patterning just really really weird ?