Biodiversity workshops and NPO's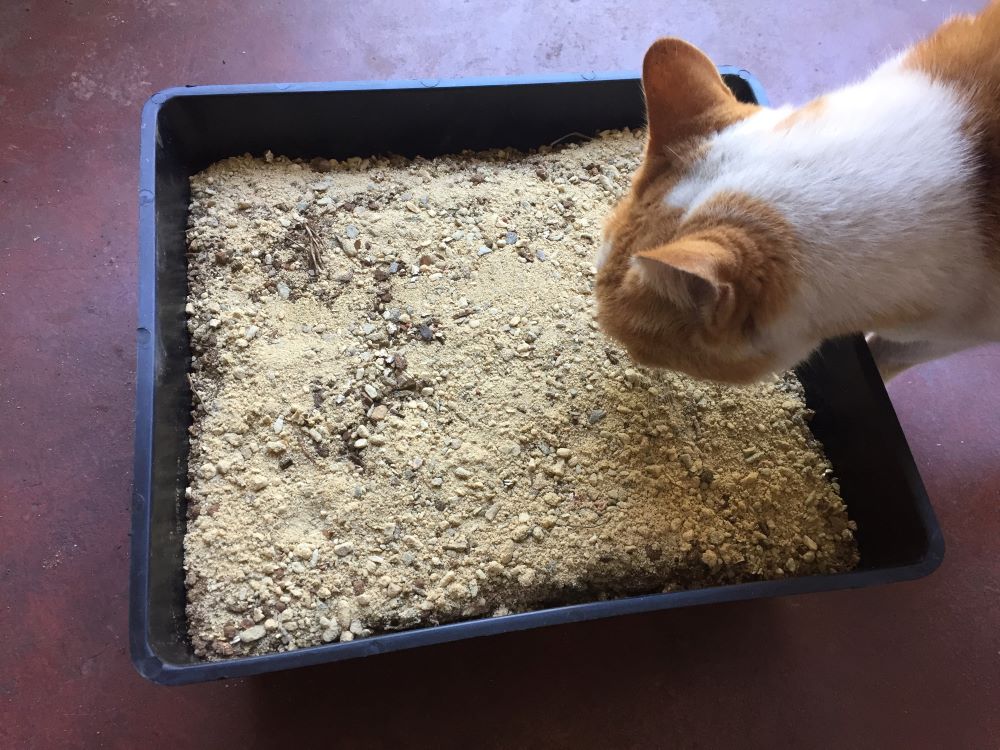 No kitty ! This is from the biodiversity workshop !
Biodiversity workshops on growing local plants
Yesterday there was a workshop at the Tygerberg Nature Reserve on how to culture indigenous plants from our region. It was run by Welgemoed CID and the presenters were a well known eco lawyer and a botanist known for his public activism.
We learned how to sow the seeds of about ten of our local bulbous plants. We also planted cuttings of a local miniature iceplant and a creeping plant in the Tetragonia genus. Both are native ground covers and covering the ground with native plants is the first stage of rehabilitation as it allows the soil to regenerate. 
I recognized the Tetragonia as I've cultivated it myself, but I missed being able to get a cutting of the iceplant. We each got a tray for the bulb seeds and its exciting to look forward to their germination in the coming rainy season.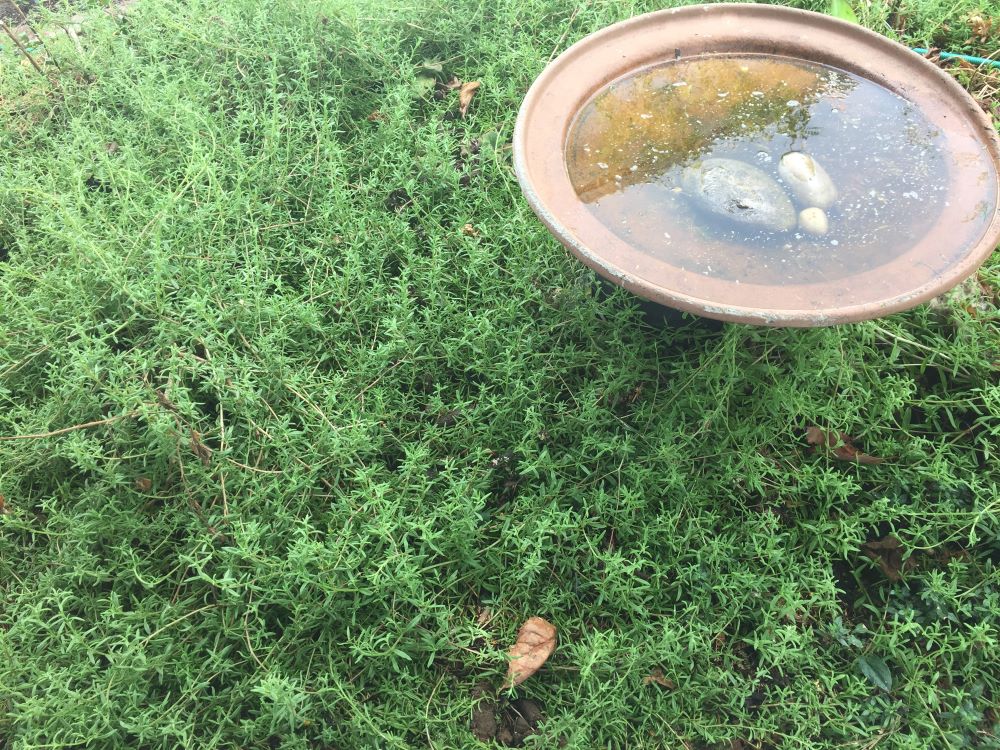 Wild Tetragonia growing in my garden. It was grown from seed collected in a park.
Native ground covers are the foundation,
or the first step in rehabilitation. 
According to Communitree, rehabilitation should be taken in stages. In year one plant native groundcovers, the next year herbs and small shrubs, and the third year the climax plants like Proteas or Ericas. My soil and that in many gardens in Cape Town was actually recently under the ocean. It is salty sometimes, often calcareous, and always repels and doesn't hold water. On the long journey to soil recovery, planting groundcovers that grow well in sand or on the shore is the first step. 
At the beach this morning I saw ground covers growing as pioneers and settling the dunes at Haakgat on the west coast. There is a mix here of Tetragonia, Compositae like Arctotheca (daisies) and Carpobrotus (ice plant) in the green patch in the middle. In the back ground are dune grasses and sedges. I also saw a lot of Trachyandra, Chrysanthemoides, creeping legumes and Euphorbia at this time of year. In spring it is an explosion of varied coloured flowers. In later stages of succession, Dune Gwarrie or Euclea racemosa and wild olives are dominant, growing in smooth cushions pruned by the wind. This vegetation, the Strandveld, or dune vegetation, is so beautiful but the most undervalued of our subgroups in the Cape Fynbos.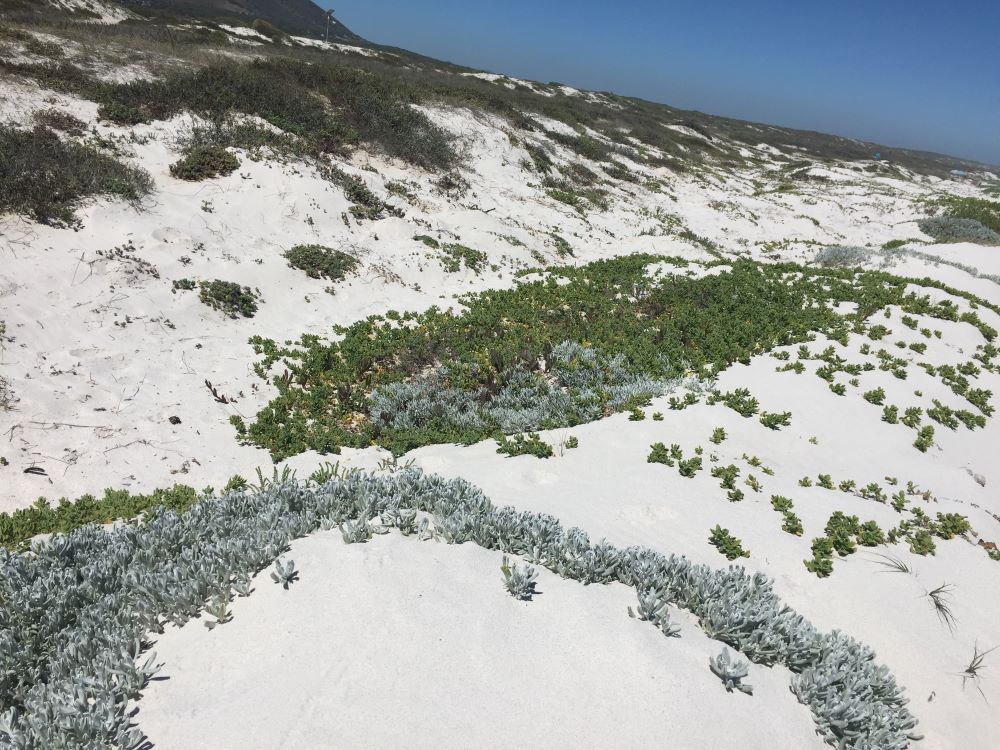 Wild groundcovers growing in deep sand at the beach and stabilizing the dunes.
Organizations that are helping with biodiversity
There are now a few groups in Cape Town who are trying to encourage biodiversity in the metropole. There is Welgemoed CID who sponsored the workshop, Tygerberg Nature Reserve, Kirstenbosch, SANBI, Communitree, the bulb growing support group on Tygerberg, the Fynbos Corridor Collaboration and the Stepping stone garden network, Groundup and Greenpop. 
home page for links to many topics on natural gardening
Restore Nature Newsletter 
I've been writing for four years now and I would love to hear from you
Please let me know if you have any questions, comments or stories to share on gardening, permaculture, regenerative agriculture, food forests, natural gardening, do nothing gardening, observations about pests and diseases, foraging, dealing with and using weeds constructively, composting and going offgrid.
Your second block of text...